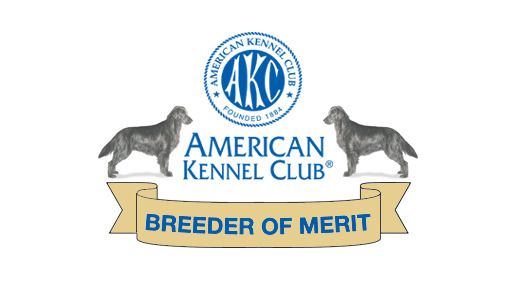 We have no puppies at this time.
Please contact us (or the FCRSA) for approved breeders who are planning a litter.

Welcome to Dare Kennel.  We are located in the beautiful foothills of the Blue Ridge Mountains. (one Hour North of Greensboro, NC and one hour South of Roanoke, VA.)

We have over 30 years of experience with Flat Coated Retrievers (and other breeds). We strive for a true multi-purpose retriever and breed only to achieve that end.

All of our dogs serve as companions ... be it in the field, show ring, obedience ring, or on the sofa.

We are proud to be recognized as an AKC Breeder of Merit.



You are visitor number: 79929